Empty spot
Posted On February 19, 2022
I went down to St. John's Cemetery in Queens today to see if I could find Wesley Payne's grave 1855-1919). He is supposed to be buried there in Section 19, Row M, Grave 45 along with David Payne (-1933) and John Cairnes. Unfortunately, what I found was a blank spot of grass with no headstone or market of any kind.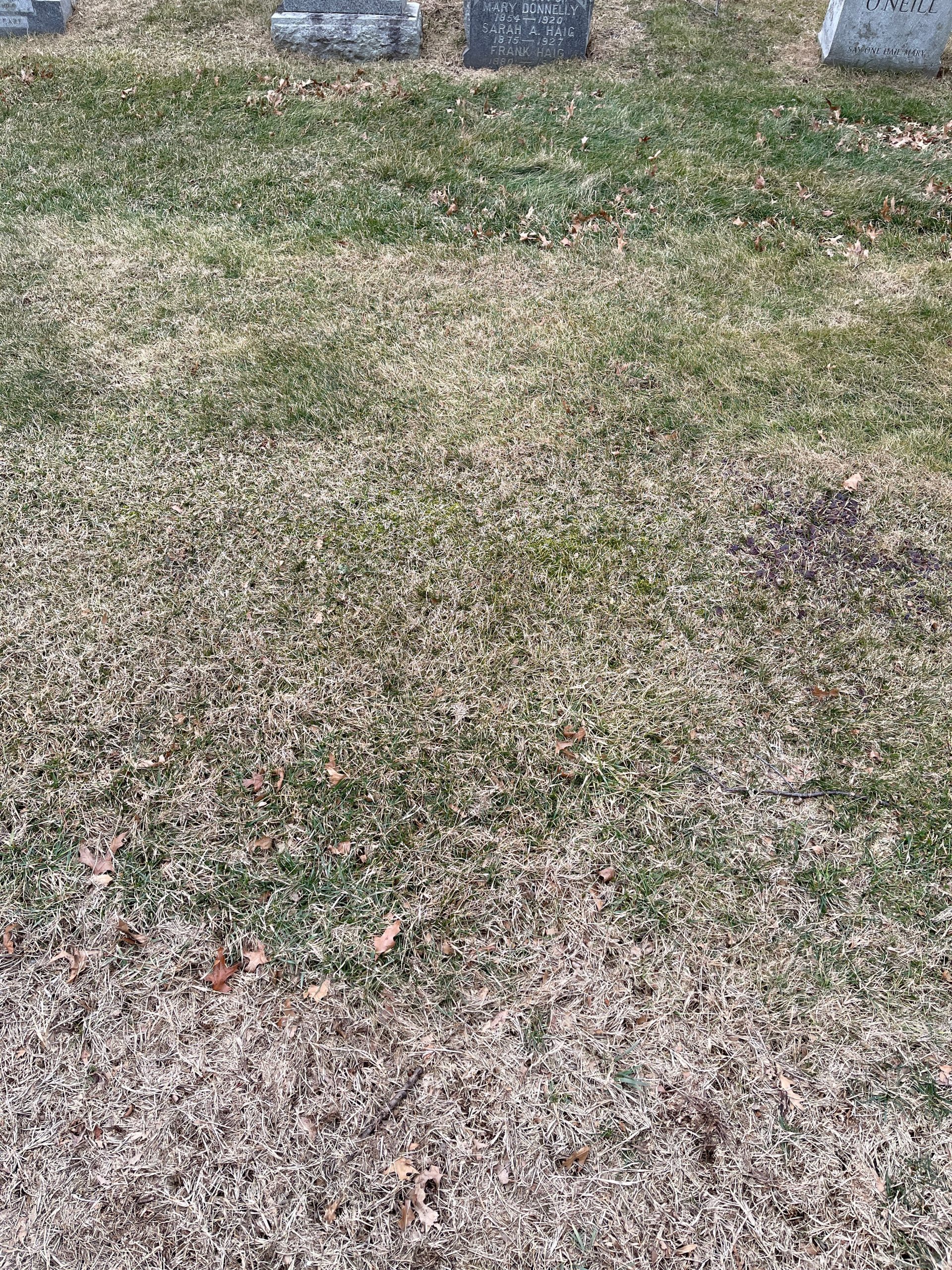 We are trying to figure out which David is buried here. Wesley apparently had a brother David as well as a son David (with Maggie Cairnes) but the Cemetery office indicated that this David was a stillborn baby. Of that is the case, we don't know whose since Wesley died in 1919.
The office noted that Maggie purchased the plot and David T is referenced on Wesley's death certificate. I assume John is her relative but not sure which… but the office says he was buried May 1 1926 at the age of 52.
It turns out my Great grandfather and grand mother on my mom's side are buried there, too.