Saturn V
Posted On February 6, 2018
We had a snowday this week…and a number of sick days for William. With the "electronics" finally turned off, William needed something else to do, so he tackled one of dad's Christmas gifts…the LEGO Ideas Saturn V. It's an enormous kick and he did some impressive work.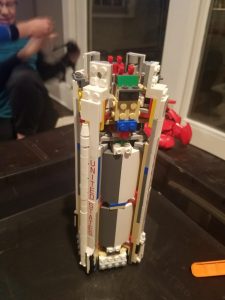 Inside the Second Stage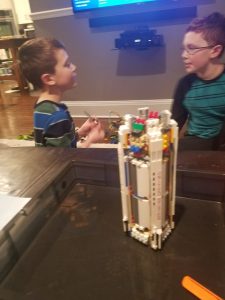 "Discussing" who did more work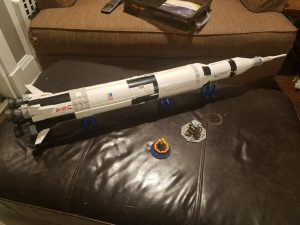 Completed Saturn V!
Coincidentally, this was completed on the same day that SpaceX launched the Falcon Heavy rocket. At first, it was reported that the Falcon Heavy now held the record for the rocket with the greatest lifting thrust, but that record still belongs to the Saturn V.